My Internship Journey: Embracing the Growth Mindset
If I were to describe my internship in one word, it will be
"growth"
Throughout the 6 months or so of my internship, I've gone through many different experiences, be it from packing logistics to teaching in front of a class of 40 students as a trainer. These experiences not only gave me more insights about what the different prospects are needed for the education industry, it also pushed me to develop certain emotions that we have yet once embraced, and I categorised all these as - my growth.
#1: Social Growth
Truth to be told, I am an introvert throughout my life, and you may think, "Is it hard for an introvert to be able to speak well in front of a class?"
In the beginning, certainly, we will face difficulties, but practice makes perfect. Being an introvert sometimes hinders my social growth as initiating a simple conversation requires an immense amount of inner effort and mental preparation. Therefore, this is one of the main reasons why I took up this internship - to gain more experience in public speaking as a trainer.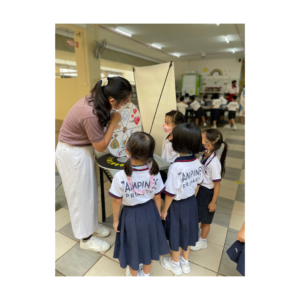 Everyone in Kingmaker is a trainer, including the interns – we are given a fair amount of training opportunities to sharpen our public speaking skills and gain more confidence in engaging students while delivering content efficiently.
I remember my first training with a group of 30 secondary school students.
I did a horrible job.
Even though I fulfilled the content delivery requirements, but I struggled in engaging with my students; some of them seemed restless and some were not even interested in listening. I felt like I failed as a trainer.
I went around bombarding questions to my colleagues who are more experienced in engagement afterwards and took some time to reflect upon my actions. More importantly, I practiced the tips that I've learned intentionally in my subsequent trainings.
Fortunately, my actions were rewarded, and I will forever remember when one of the teachers came up to me after one of my trainings and praised me,
"The lesson was very informative; I will share it with my family. Thank you."
My heart felt lighter, and all my worries disappeared instantly. It was in that instant where I realised that all my efforts did not go to waste and I saw myself as a crescendoing arrow in the improvement curve.
It felt incredibly good. 
#2: Mental Growth
Working in an office and studying in schools are complete two different environments. The workload we are exposed to here is at a more advanced level - the right and specific skillsets we have to grasp becomes very crucial.
In my 2 years of Junior College, I spent most of my time using my laptop for Project Work and revision on my e-assignments.
Working as an intern taught me how to maximise my efficiency and effectiveness in using my laptop:
Generating programme reviews - where programme feedbacks are being collected after every workshop and these reviews help us to track the content delivery accuracy and trainers' quality. I remember when I had my interview of this internship, I said that I would like to explore on data analysis related work, and you know what, through many assignments from my colleagues, I realise that I am good in this area.
Generate new curriculum such as slides and worksheets in order to suit clients' requests and build up new variety of products that we can offer.
Designing an Instagram post for publicity purposes
Using software and tools to help print and pack many programme logistics
With a multitude of new yet meaningful tasks where I was exposed to, I am very grateful of this internship that introduces me to so many different areas and acquire the relevant skillsets.
#3: Personal Growth.
With the help of CliftonStrengths tool that is highly regarded in Kingmaker, I also had the opportunity to better understand my abilities, be it my strengths or weaknesses.
This actually gives me a clearer vision of how people and I can view myself, know that there are places where I can contribute in (packing of logistics and doing post-production work) and times when I give in to people's gracious help (designing of Instagram posts and assigning to linguistics-driven work).
After many explanations about my personal profile from my colleagues, it boosts my self-confidence and effectively speeds up my work progress.
For example:
#Learner - I love to gain knowledge I do not know of, and this pushes me to try out and challenge my own limits,
#Analytical - I need to understand something in depth and find out what are the possible root cause of a situation, and this also makes me good at data analysis.
Most importantly, this internship teaches me that whenever you like it or not, there is always things you are not naturally good in, and that is okay.
As long you try and do your best, you leave no regrets.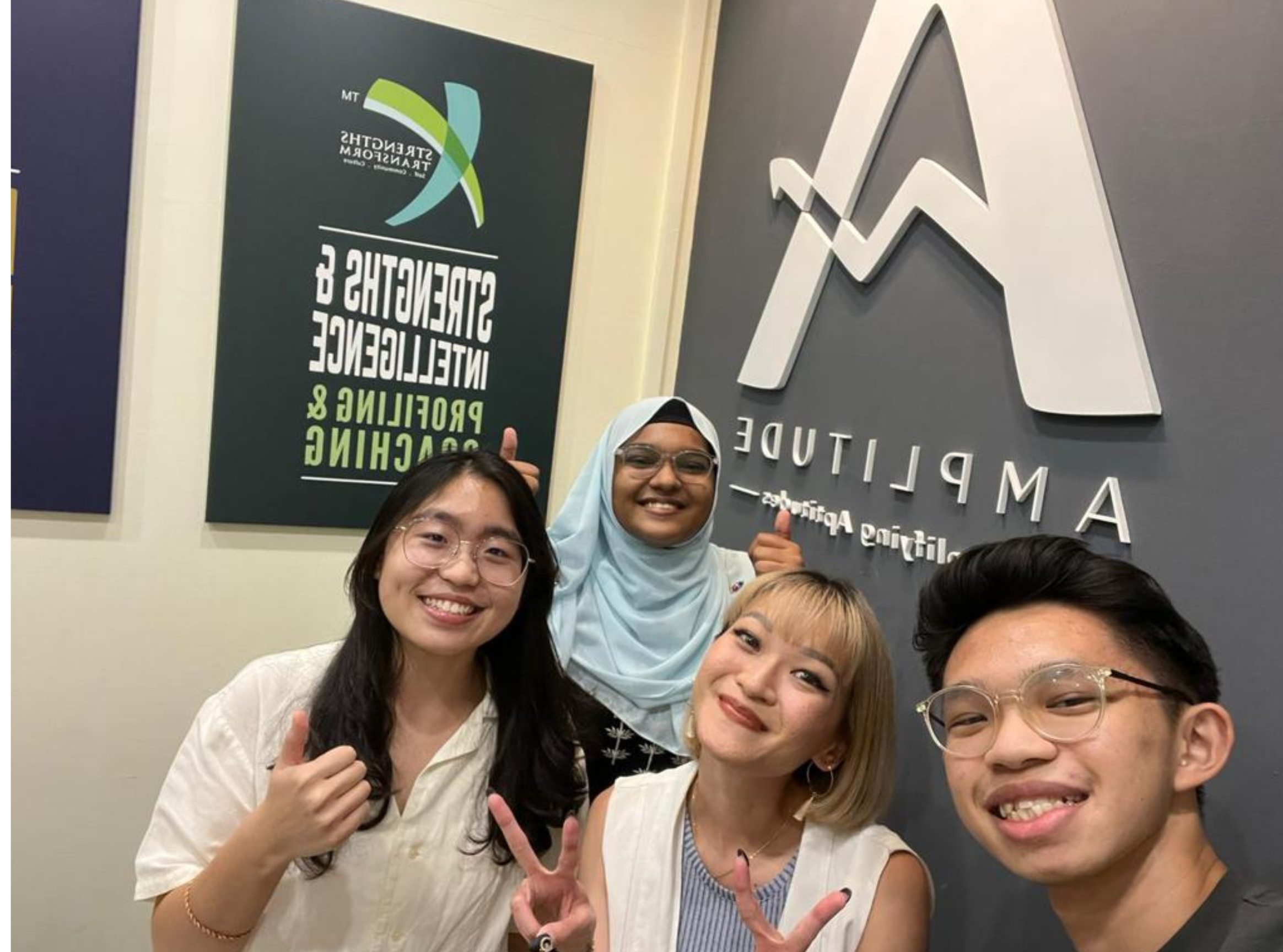 Last but not least, everyone in Kingmaker is so welcoming and sincere *sob sob*. They will not hesitate to teach me areas that I have no idea of, answer my questions patiently and assist me whenever I need help in.
Moreover, we had a teambuilding session at Jewel @ Changi Airport to establish better understanding about one another. Playing the activities that were organised by one of our colleagues reminded how we always 'preach what we teach'. I always think that I am so fortunate to be able to intern in this company.
Parting Words
Interning in Kingmaker would not been fun and meaningful to me without all my colleagues. They were all there as they saw my growth and development and entered another milestone of my life. I believe they will also be there (with arms spreading apart) to guide you too. It's now your turn for a transformation!
What are you waiting for? Be an intern in Kingmaker now!