"Holiday time is YouTube time!"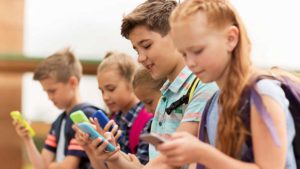 In a survey of 460 upper primary students, it was found that the screen time spent on YouTube exceeded those for video games and social media. Videos are definitely the preferred content for both boys and girls in primary school!
A quick check with any child quickly reveals some recurring interests:

Korean Dramas, Running Man
Video Game Guides
"Watch what your children are watching over YouTube!"
While these are mostly healthy, many parents are also concerned because it is so easy to find other inappropriate and harmful content.

Harmful content may give children certain ideas of sexuality, show violence, foul language and dangerous behaviour. Children may see them and learn from these behaviours. However, these videos are also easier for parents to recognise.

Inappropriate content may be acceptable for older children, but not for younger ones. These are usually harder to recognise. Parents need to understand how children develop to be able to understand certain content.

"What is ok for one child may not be ok for another"
Science tells us that children younger than seven years old are not able to tell between what is real and what is imagination. So when a younger child watches Power Rangers hitting bad guys, they are likely to imitate the action but not understand the "reason" behind it. They will also fail to understand that hitting others may hurt. Experiments have shown that children who watch Power Rangers imitate the characters' behavior. Some may consider this as inappropriate content.
A recent example will be "Dumb Ways to Die" (google it on YouTube and watch the video). Children who watch it will enjoy the catchy music, love the characters, and  unfortunately (depending on their age) imitate some of the dangerous actions and not understand that the cartoon is showing them what they should NOT do!
"I don't watch online videos. How do I watch out for my kids?"
It is very important to do basic parental controls for YouTube, because harmful or inappropriate video content are much more "real" than simply pictures. Note that video games with sex, violence and other acts are definitely more "realistic" to children.  Parents must check what their children are "playing" as much as checking what they are "watching".
"Be careful of YouTube kids!"

This free App was introduced on mobiles and the description reads:

"The official YouTube Kids app is designed for curious little minds to dive into a world of discovery, learning and entertainment. This is a delightfully simple (and free!) app, where kids can discover videos, channels and playlists they love. "

However in the latest research (http://tiny.cc/6vfy6x), it has been found that there are questionable advertising content that children will not be able to "judge". Simply explained, the advertisements are hidden inside "good" children's content to "advertise" to them.

"What can my children watch?"

Fortunately there are good recommendations for good videos. Here are some good lists to begin with:

http://www.adweek.com/socialtimes/kids-youtube-channels/25048
https://www.youtube.com/channel/UCrNnk0wFBnCS1awGjq_ijGQ

"The better safeguard"

Ultimately, parental guidance at younger ages is important. Parents should try to watch with kids so that they can guide and explain to them. The more children learn from trusted parents, the more they are ready to have the necessary understanding to judge other videos.

This journey will work well even into the teenage years!

What Do I Need To Know About These Changes?

As long as the social media companies use our information to earn profits, we will never be able to decide how these information will be used.
Policies will change (like what happened with Snapchat, Instagram, Facebook & Gmail) because these companies try new and different ways to use the data to earn profits.

Why Do Others Want Our Information and Pictures?

Social Media companies sell advertisements for profit. How well they send and place advertisements depend on how much information they collect from user posts, photos, our 'likes' and how we click.
All of these information are valuable to the social media companies but they may be embarrassing to us or even harmful if they are leaked to others.

​What Can We Do?

Golden Rule #1 – Always Post Carefully on Social Media
If there is anything you will not say to other people, do not post these on social media. This is because we never know how these will show up later.

Golden Rule #2 – Treat All Claims of Data-Safety With Care

Even if new Apps or Social Media claim to keep our information safely (such as Snapchat), do not post any sensitive information. There have already been too many cases of policy changes on social media!
Enjoy Social Media – On Users' Terms!
Originally written for Innova Primary School.