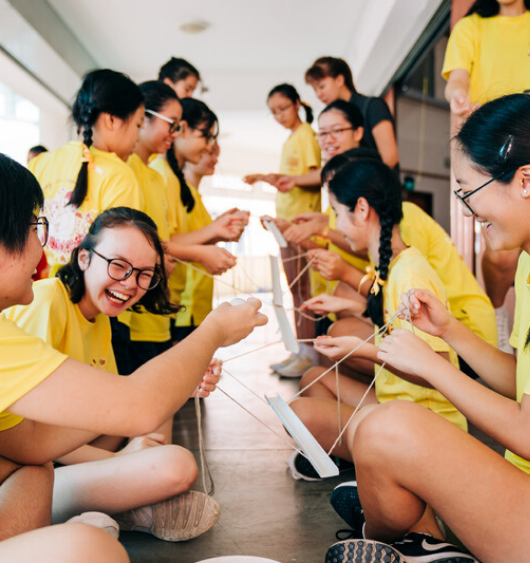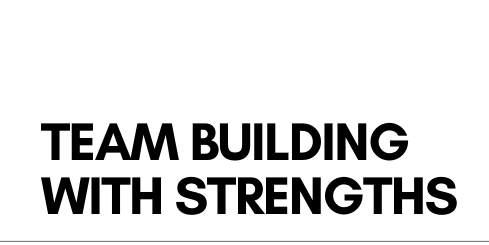 "Reach Greater Heights Through Team Strengths & Synergy."
Turn conflicts into complements                                                                                           

Expand from individual genius to collective excellence
Who Should Attend?
Student groups from co-curricular Activities, Student Councils and Class Committees seeking to maximise team effectiveness:
"How may we communicate better to forge effective partnerships?"
"How can we build teamwork to attain excellence?"
Testimonials
"This can help you discover your talents, feel more confident about yourself, and learn more about how it can help you in life."
Fu Yuwen, Student Leader, Pei Hwa Secondary School
"It's a very useful course, and out of the many courses out there, this is one of the most comprehensive engaging and useful course that can be used beyond the lesson."
Javier Lok, Scholar, School of the Arts
"It allows me to forge a more cohesive and bonded EXCO team as well as a whole band (which is my CCA). Through understand of strengths and how different domains contributes to different team dynamics (which includes relationship building, strategic thinking, executing, influencing), I can use it in my CCA to help the exco work together more efficiently and effectively."
Benjamin, Student Leader, Anglo-Chinese Junior College
"This programme was definitely much more engaging and insightful from all the other school programmes I had and truly opened my eyes in an interactive manner."
Cheng Xuen, Student Leader, Dunman High School
"I can apply these knowledge when it comes to group projects or CCA matters, and I have a better understanding about the different types of strengths that other people have. I feel more confident about taking the initiative to talk to people after this programme."
Elissa, Student Leader, Institute of Technical Education
"Very enlightened of my strengths and how I implement it in my life/leadership to further develop it into strengths."
Suasin, Student Leader, Montfort Secondary School
"Before the programme, I was confused about how my strengths could come into play in real life situations. After the programme, I am more aware of how I can harness my strengths to benefit myself and those around me."
Yi Xuan, Student Leader, NUS High School
"If you are someone who want to be a better leader. You should join this programme as I feel it was seriously very beneficial. It allowed me to be a better person and learn to lead others with my talents. Be myself."
Alden Ho, Student Leader, Tampines Secondary School
"I am now more knowledgeable about the capabilities of my strengths and talents."
Jewel, Student Leader, Yishun Innova Junior College
"I am now able to identify my strengths and see how different strengths in a group make a more diverse team that is able to solve various problems and succeed."
Faith Lam, Secondary 2, Methodist Girls' School
"This programme helped me understand that if we were good at something we could help others, and if we were not good at something, we could ask someone else who is good to help."
Wayne Oh, Secondary 2, Unity Secondary School
"The most impactful thing I learned is How people with different strengths in different areas needed to come together to collaborate in order for something to work."
Ava Tan, Orientation Group Leader, School of the Arts