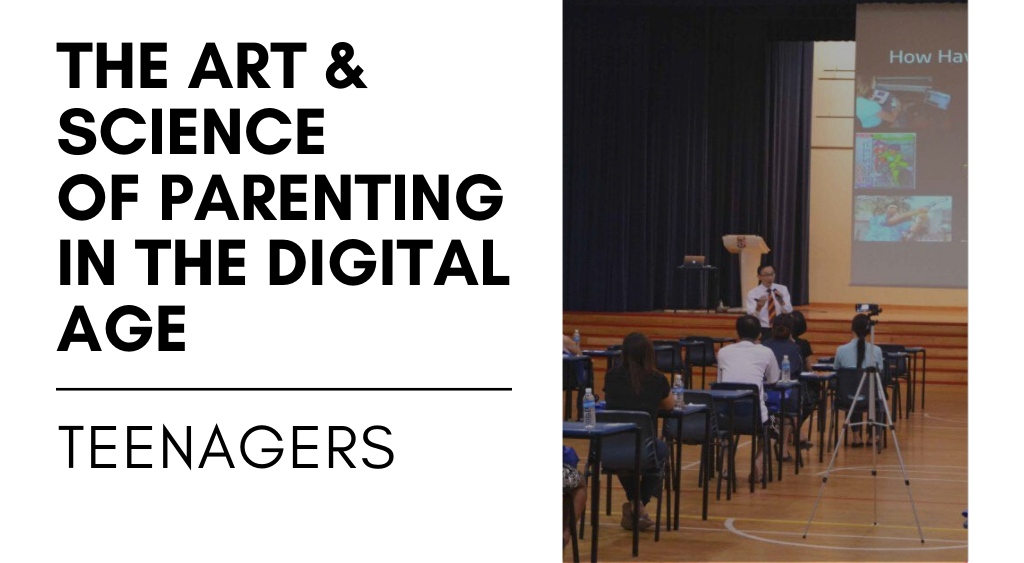 Teenagers today use the Internet for both learning & entertainment. Armed with high-speed & mobile Internet access, they usually engage with social media, instant messaging, online videos & video games throughout the day. Some become distracted and experience difficulties with staying on task. Yet others dwell perpetually in cyberspace, losing touch with family, studies and neglect basic hygiene.
This workshop presents the latest research on cyber wellness and parenting intervention. Participants learn why youths are so motivated to dwell in cyberspace, and also how social media and videos games drive usage patterns, sometimes working against cyber wellness.
Parents will also explore the various approaches to mediate in their child's use of technology. They will gain practical ideas to help teenagers self-regulate and avoid problematic use of the video games & social media.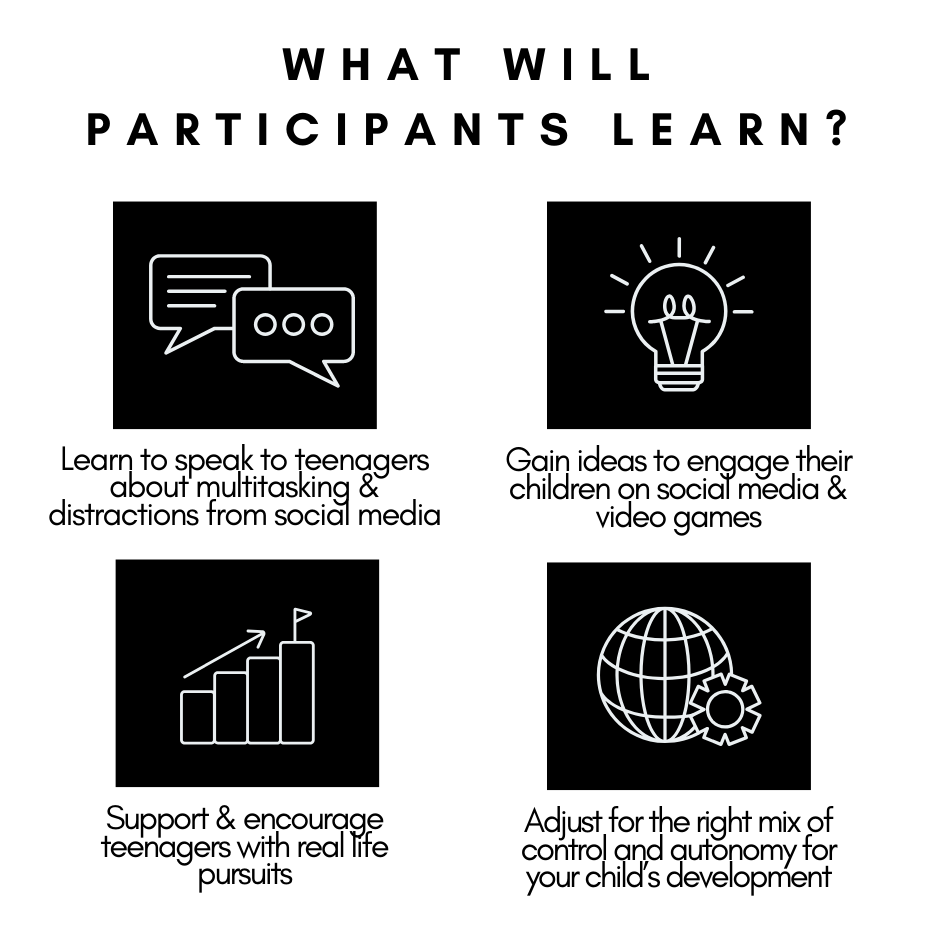 Testimonials
"Very lively, interesting and presented with authority. Excellent!! Very clear and well-illustrated. A morning well spent."
Anonymous Parent, Dunearn Secondary School
"Mr Poh has given very realistic examples of what is going on out there and the seriousness of the issues. With the sharing from his talk, I am more empowered to address issues like game addiction in my family. Thank you for the impressive talk!"
Anonymous Parent, Hua Yi Secondary School