Cyber Wellness Masterclass
Our cyber wellness masterclasses feature public lectures on the most current and youth-relevant cyber wellness and media literacy issues such as:
Prediction and intervention for Video Game Addiction – Juvenile Homes Officers
Media Law and Intellectual Property: Implications for Educators and Youths - East Zone Centre of Excellence, Professional Development for Educators
Social Media and Online Privacy – National Cyber Wellness Advocacy Competition, Temasek Junior Meridian Junior College, Siling Secondary School
Evaluating Online News: Perception Shapes Reality – Beatty Secondary School, Bartley Secondary School, Bukit Panjang Government High
Positive Intervention for Cyber Wellness – Beacon Primary School Parent Conference
Online Citizenship in the World of Vigilantism and Trolling – Crescent Girls' Secondary School, CHIJ St Nicholas Girls' School, St Andrew's Junior College
Media Violence and Youth Aggression – Hwa Chong Institution, Dunman High School, Beatty Secondary School, 938 Live
Media Effects on Self-image, Perception and Values – Hwa Chong Institution, Meridian Junior College, Gan Eng Seng Secondary School
Virtual Worlds & Virtual Consumption - Singapore Media Festival 2014, Bartley Secondary School
"The presenter engaged the audience very well, and managed to explained concepts that she wanted to bring to us clearly."
Chua Tsao Harn, Student, Year 6
"The speaker was able to use contemporary examples and also treat sensitive issues with confidence, honesty and professionalism."
Edmund Teo, Teacher
"Content is delivered in a non-preachy manner by engaging the students with facts and the psychology behind HOW gaming works. Speaker is articulate and carries himself well. A very refreshing and energetic delivery - definitely a keeper for future talks."
Tay Yan Hoon, Teacher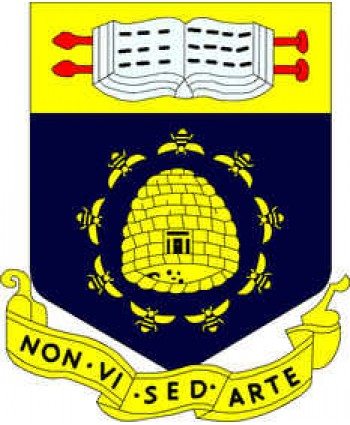 "I learnt more about the online aggression - [it is a reality] in Singapore and I learnt a lot about the harm from the online aggression."
Rachel Sng, Student
"(I like that) the speaker not only told the students about the issues, but showed with evidence, how they can be affected. The evidence/ research shown brought about a strong and valid point. As a result, the students were not only aware, but also empowered to do something about it."
Florence Ng, ICT Head of Department
"(To promote this programme) I will say that it really helps us to understand about media exposure and control - and also really useful for GP if you want to do a topic about media!!"
Hui Yun, JC 1
"Extremely beneficial and engaging, increasing knowledge and awareness about the world we live in"
Tan Xin Wei, JC1
"They should be aware how media can influence. Once they understand the principles and techniques the media use to influence, it is easier for us to keep our mind calm."
Wang Tianxiao, JC1